Northern Soul
The young cast carry this engrossing and very moving tale of the Brontë sisters' trials as they tried to get their writing published.
*****
You could hardly say that To Walk Invisible, which aired over the festive season, was a Christmas story. But that said, it was likely the best thing on TV all Christmas. Directed and written by Sally Wainwright, who was likely the BBC's toast of 2016 thanks to Happy Valley and Last Tango in Halifax, this was the tale of the Brontë sisters (Anne, Emily and Charlotte) and how they initially struggled to get their fiction published. The Brontës are now some of the most recognised and celebrated names in British literary history, and so the story brings to light some truths that adoring fans (as well as students who have read their books) may not be aware of.
'To walk invisible' comes from one of Charlotte's own later remarks to her publisher, 'What author would be without the advantage of being able to walk invisible?' And indeed, invisibility became a great asset to these three women writers in what was very much a man's world. Throughout the mid to late-1840s, all three sisters were living back at home in Haworth in Yorkshire and struggling through life with an ageing father and a drug and drink-addled brother, Branwell (Adam Nagaitis), and almost as much emphasis was put on their harrowing home life as on their literary ambitions, with neither ever overshadowing the other.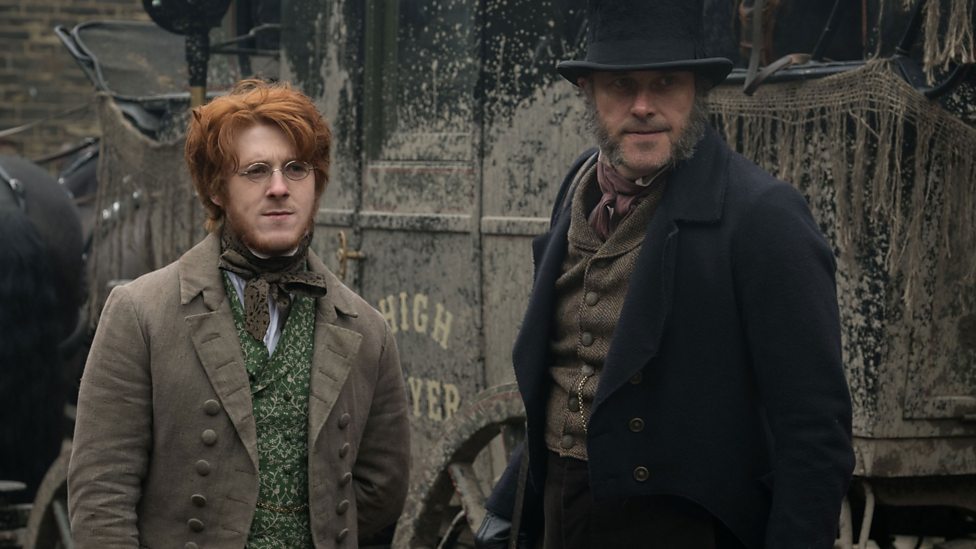 The best thing about To Walk Invisible was its balancing act of the inspirational and the emotional. At one point, when Charlotte doubts whether or not to go ahead with writing, Anne replies 'I'm never more alive than when I write.' In terms of subject matter, despite the familial tragedy and bleak landscapes abounding, it ended up having a compelling and strangely uplifting undercurrent. It was about people battling to get their voices heard against the odds, and so for any writer or artist trying to be successful, it may well have struck a chord.
And although famous works like Wuthering Heights and Jane Eyre are only ever mentioned, we do hear poems by both Emily and Branwell (who also wrote and painted) during the course of the two hour running time, and they only make you hungry to hear more. The sisters' attempts to get published under pseudonyms, keeping their writing secret from the rest of their family as they did so, made To Walk Invisible into almost as much as of a thriller as a family drama.
The performances were uniformly brilliant too. Chloe Pirrie was outstanding as the headstrong but sensitive, family-orientated Emily. Finn Atkins also did a great job of putting across Charlotte's inner determination, and Charlie Murphy's compassionate Anne was the diplomatic, loving figure who held the family together. Adam Nagaitis' Branwell formed the emotional heart of things as a man whose love life and thwarted ambition had a big hand in his problems, making To Walk Invisible a very affecting drama. The small moments between them all made for the best parts of the film. The imagery was very evocative as well, with sweeping aerial shots of the moors, crags and grasslands adding to the overall atmospheric tone of the piece. For all the 'grim up North' stereotypes, this had real Northern soul.
Given that imagery and atmosphere became so key, it was apt that To Walk Invisible rounded things off very nicely, and headed off over the moors with an inspired, beautiful, haunting spring in its step. Diligently done, moving and always interesting, To Walk Invisible is to be congratulated as both a emotionally powerful portrayal of a very secretive family, and an engrossing tale of the passion that goes into stories, and fuels those who tell them. The most fitting testament to its quality is that the first thing I wanted to do after it finished was seek out some Brontë for myself.
 Alex Nicholson