I look back at the range of events I went to at this year's Hay Festival, which ran from 26th May to 5th June.
Sinclair McKay and Thomas Briggs, Friday 27th May, 1pm
The first talk I attended was on Bletchley Park and the Enigma machine, and was given by author and historian Sinclair McKay (above) and Maths teacher Thomas Briggs, who works on the Enigma Outreach Programme. McKay began by giving some of the fascinating history behind Bletchley Park itself, and how the code-breakers coped with life there. His conversations with former Park employees over recent years have given him great insight into what life was like. It only made you more inquisitive when he revealed that a select group of Bletchley acolytes (of whom Alan Turing was one) went on to lay the foundations of the present-day GCHQ.
Briggs then came on, and excitably revealed the mind-boggling number of possible combinations the Enigma machine could have (the answer: 159 quintillion), as well as other incredible details. His whole speech made it all the more remarkable that those at Bletchley ever cracked Enigma, and gave an insight into how code-breaking worked. It made you want to go and seek out a great deal more information yourself.
But more than this, the whole talk was done with levity and wit, and with a sense of delight in telling the audience a story, whether it was McKay talking about the number of couples who met at Bletchley, or Briggs expressing childlike glee at travelling Britain with 'an Enigma machine in the boot'. In one brilliant case, McKay talked about how the work at Bletchley had paved the way for the technological advances of today – advances which then promptly failed him as the next slide in his presentation obstinately refused to load. This mixture of humour and fascinating insight, held in a very satisfying balance, set the standard for a formidable weekend.
Robert Service – The End of the Cold War, Friday 27th May, 4pm
The talk which followed concerned the end of the Cold War and was given by historian Robert Service. It started off slowly but developed into an interesting exploration of how opposing powers came to agreement after years of discord. Service was evidently knowledgeable and passionate about his subject, but couldn't avoid getting bogged down in the politics at times.
Continuing the unintentionally historical theme of the day, it was intriguing to see how much of a cultural battle it was merely for the US and the Soviet Union to understand one another's countries. Things took time, but once Service got into his stride and became more animated, the detail came out and, as previously with the Enigma talk, you became astounded that the Cold War ever ended at all, such was the bitterness and unmoving stances of the two nations at the outset of negotiations between them.
However, despite the serious nature of much of the talk, Service did get a laugh out of the fact that the one thing both sides found humorous was jokes about Margaret Thatcher. Inevitably perhaps, the post-discussion Q&A turned to present-day US-Russian relations, and the possible match-up of Vladimir Putin and Donald Trump. This was interesting to note, but almost threatened to overshadow the historical time-capsule Service had just provided, which was rich in detail but quite dry in tone at times.
Frank Gardner – Crisis, Friday 27th May, 5:30pm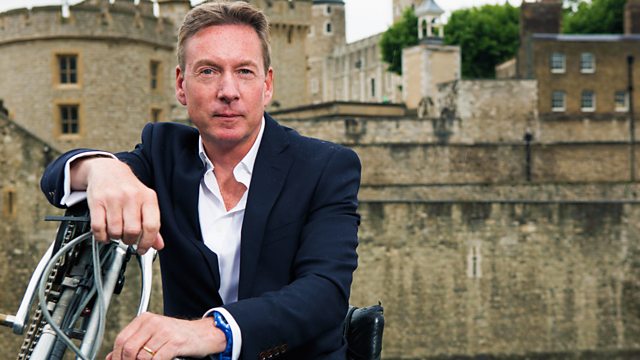 This event was the first of three events where the main speaker was in conversation with Peter Florence, the co-founder and current head of the festival. On this occasion he was speaking to BBC Security correspondent Frank Gardner, who has always been a very well-informed and eloquent speaker – and so he proved again here. In a quintessentially British way, he questioned our applause when he first came on stage, wondering whether we were congratulating him for his late arrival, which only endeared him to the crowd even more. He spoke about his debut novel Crisis, which is out now, and how it was inspired by his own experience of Colombia. He was understandably cagey about revealing any plot details, but explained the main premise.
Unsurprisingly it's an adventure story with a secret agent as its main character, who is parachuted into Colombia – and then something big happens. No more is being said here. But the real pleasure of this talk was his interaction with Florence. During the Q&A, he was asked who would play the lead role in a film adaptation of the book. Gardner responded that he hadn't really thought about it, but then went on to say he had envisaged it as more of a Netflix series than a film. Florence leapt on this, giving Gardner a quizzical sideways look and questioning just how much he had not thought about it. But the most important thing here was that, whether talking about self or book, Gardner kept his irrepressible, self-deprecating, old school charm to the end. He was a joy to listen to.
Andrew Davies – War and Peace, Friday 27th May, 7pm
Again in conversation with Florence, this was one of the more disappointing talks of the day, though still entertaining. Veteran screenwriter Andrew Davies, decked out in a blue jacket, appeared laidback as he spoke about his recent BBC adaptation of Tolstoy doorstop War and Peace. Most of his speech was regarding casting choices and his decision to focus on certain characters and aspects of the plot, all of which was already fairly well-known through the press at the time of broadcast.
He arguably also cheated a little by showing 2 clips from the series to illustrate various points – which got him out of speaking for a total of 10 minutes out of the hour. This was arguably a liberty when all but 4 people in the room had seen the whole series. Still, the rapport Florence established with Davies made it worth it, with quips about the ubiquitous nature of the series' main star James Norton, among other things. The screenwriter's sense of humour came across strongly, and his spirited ribbing of the musical version of his next project, Les Miserables, almost made it worth the admission price.
James Shapiro and Jerry Brotton – 1606, Saturday 28th May, 2:45pm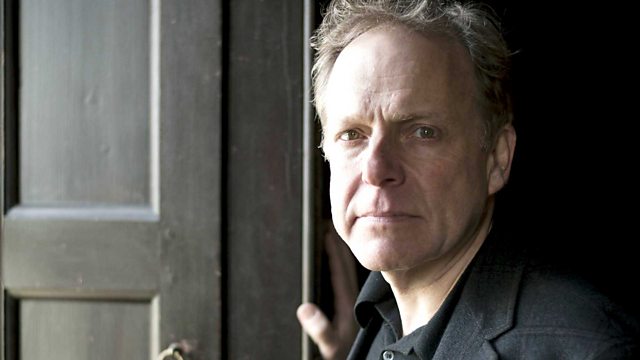 This was one of the most informative, entertaining and genuinely inspiring talks of my Hay 2016. James Shapiro is a Shakespeare scholar who, refreshingly, had gotten into the Bard through seeing performances of his plays and not through school or University. In conversation with fellow academic and long-time friend Jerry Brotton, Shapiro talked about his new book, a study of the year 1606 and how its events shaped Shakespeare's work, in particular the three plays he released in that year, Macbeth, King Lear and Anthony and Cleopatra. The pair, due to their closeness, had an easy rapport which led to a good deal of humour and only made the talk more engaging.
Using those three plays to illustrate various points about England in the early 1600s, Shapiro also expounded upon why, in his view, Shakespeare chose to write those particular plays at that particular time. With the interplay between the speakers, and Shapiro's evident knowledge and passion, it quickly became not only intriguing but thrilling to listen to. A particular point on Macbeth and 'equivocation', similarly to the Enigma talk the day before, made me want to immediately hasten away and find out more.
This hour was an utter winner, and I almost wish the pair had spoken for longer. But the best was to come. Shapiro's final point about how performing Shakespeare can give you a lifelong love of both the Bard and language had the audience applauding furiously. The applause lasted a long time, and both speakers deserved it – this was one of the undisputed highlights of my Hay Festival.
Sam Mendes, Saturday 28th May, 4:15pm
British director Sam Mendes was in conversation about his directing career, and it was fascinating to hear his experiences, thoughts and insights. He, as per Frank Gardner, came across as incredibly personable, passionate about his craft but not too absorbed in it. One of the best things about his talk was that all the insight seemed to be coming from someone relatively unchanged by the cut-throat industry he is involved in, someone who has remained – against all odds – a normal bloke.
He went through his whole back-catalogue, from working in the theatre to Bond film SPECTRE, with entertaining bits of information often surfacing, such as how he had to ask his cameraman when to say 'cut' during his very first day of shooting American Beauty, his debut film. The interviewer later proposed the idea that there doesn't seem to be such a thing as a 'Mendesian' film, which subscribes to any one genre or characteristic. This is interesting to note, and perhaps true – thus far in film he has made an art-house love story, a crime thriller, a war film, a family drama, a comedy and two Bond capers. Mendes agreed, saying that he was more interested in normal people and storytelling than any specific genre.
The most-read fact from this talk, however, appears to have been that Mendes is 'not doing another Bond', which was a headline in most papers in the few days afterwards. This was strange, because the vast majority of the talk was not Bond-orientated at all, but more general – and better for it. We got a rounded picture of a storyteller who doesn't appear to have lost his motivation or his sense of humour in the whirlwind of showbiz. Perhaps that is 'Mendesian'. Another Hay highlight.
Graham Swift, Saturday 28th May, 7:15pm
In conversation with Peter Florence, the author of Waterland and Last Orders spoke about his new novel Mothering Sunday and the craft of writing more generally. This was a good deal more understated than the Letters Live event going on at the same time, and I would honestly have taken this any day. Swift is an author I have read, studied and enjoyed, and though he came across very much as someone absorbed in his craft, a number of the things he said about writing really did chime with me. He spoke of his belief that writing champions how life sometimes can't – and shouldn't – give you answers. He also talked about how, in his view, one of literature's purposes is to give a voice to people who wouldn't otherwise be heard, and sentiments which would not otherwise be expressed. At times I agreed so strongly I felt like spontaneously applauding, which might have somewhat ruined the contemplative mood of the talk.
Swift's whole manner, and the way he spoke about writing, made it seem like a worthwhile, meaningful pursuit, and as an aspiring novelist myself, I was heartened by this. I am sure that Letters Live was entertaining, but on a personal level, the words being exchanged between Swift and Florence a few tents further down felt like they really mattered. Later on, after the talk, Swift even signed my copy of Waterland, capping off a brilliant couple of days and a great introduction to the Hay Festival.
Alex Nicholson